About the Schlag Family:

Damian Schlag was born September 15th 1826 in Buchenberg, (West) Germany in County Fulda.

Damian emigrated from Germany to the United States. He settled in Wheeling Virginia (Now West Virginia)It was there that this branch of Schlags began.

His son John P. Schlag Married Mary Agnes Roth

Their son Thomas married Eleanor Thalman. They had four children: John (Jack) , Suzanne, Gerald and James.

John married Patricia and they have two daughters: Melissa and Elizabeth.

Suzanne married Donald Kuntz and have three children: Timothy, Eleanor and David.

Gerald married Linda and have five children: Thomas Wesley, Jennifer, Jacob, Zachary and Jeremy.

James married Joann and have two daughters: Erika and Dianne


This site is dedicated to the family of

Thomas and Eleanor Schlag.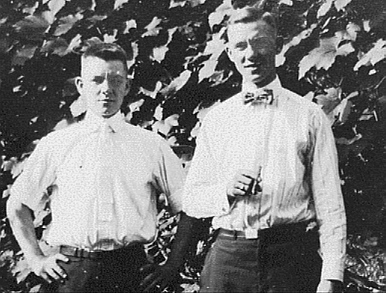 Thomas  with his father John P. Schlag